School Of Seven Bells
(
SVIIB)
are back with their third release,
Ghostory
, out February 28.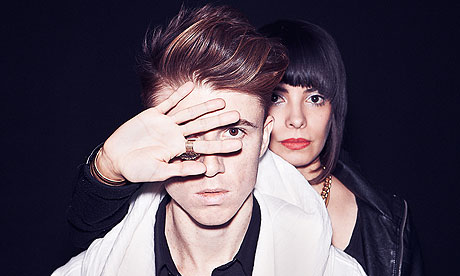 Why you will like this:
This
dream-pop duo: guitarist/producer Benjamin Curtis and vocalist Alejandra Deheza, produce mysterious
ambient electronic sounds with
influences from '80s pop.
See them live! They will be playing in Texas in April, view their tour schedule here.

This is my choice song (School of Seven Bells - Lafaye), but be sure to check out their others!
Lafaye is available for download on iTunes here.